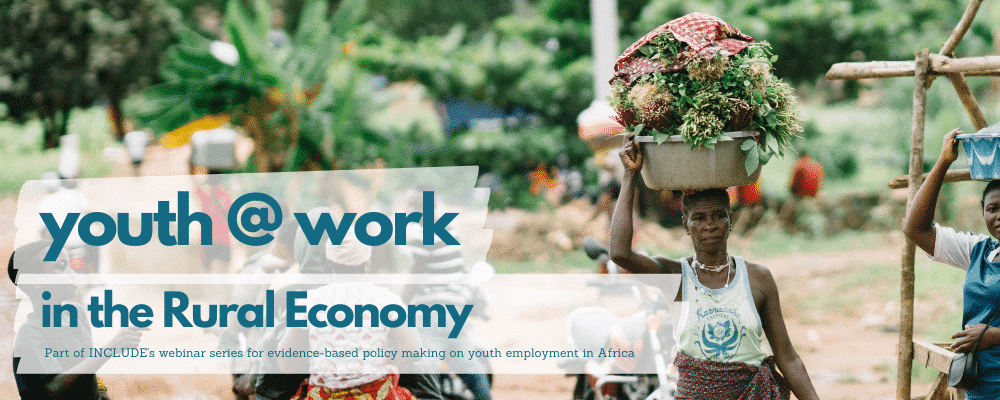 What is the potential of the rural economy to provide employment opportunities for youth, in- and off-farm?
In the second instalment of our webinar series, the authors of this evidence synthesis paper on youth employment in the rural economy will present their findings. Afterwards, there will be presentations and conversations with the Palladium country representative in Uganda, a policy officer representative from the Dutch Ministry of Foreign Affairs, and one youth representative from YALTA.
Speakers:
Thomas Yeboah – KNUST / ESP author | presentation

Justin Flynn – IDS / ESP author | presentation

Judith Akello – YALTA | youth discussant

Esther Droppers – MFA | policy discussant

Patience Kikoni – Palladium | presentation

Elisenda Estruch-Puertas –

ILO | presentation

Chiamaka Nwachukwu – Youth Representative | Moderator
This webinar is part of a series to promote evidence-based policy-making, experts' knowledge sharing and good practices on youth employment in Africa. Visit this page for more information.