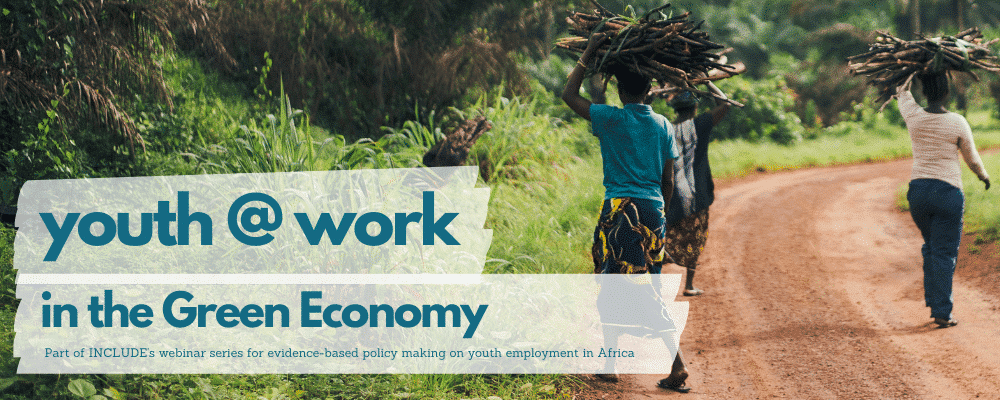 (How) can the green economy provide sustainable jobs for youth in Africa? Can industries without smokestacks provide job opportunities for youth?
After an opening speech by Martha Melesse from IDRC, the authors of this evidence synthesis paper on youth employment in the green economy will present their work, followed by presentations from ILO, IDRC, and a discussion with one policy officer from the Dutch Ministry of Foreign Affairs, and one youth representative.
Speakers:
Mette Grangaard Lund –  International Labour Organization | presentation 

Robert Hill – Development Policy Research Unit, School of Economics, University of Cape Town

| presentation

Grace Mwaura – Independent consultant / Evidence Synthesis Paper author | presentation 

Dominic Glover – Institute of Development Studies / Evidence Synthesis Paper author | presentation

Bart van der Meer – Netherlands Ministry of Foreign Affairs | policy discussant 

Joshua Amponsem – Youth Climate Lab | youth discussant

Martha Melesse – International Development Research Centre | opening speech

Chiamaka Nwachukwu – Youth Representative | Moderator
This webinar is part of a series to promote evidence-based policy-making, experts' knowledge sharing and good practices on youth employment in Africa. Visit this page for more information. 
---