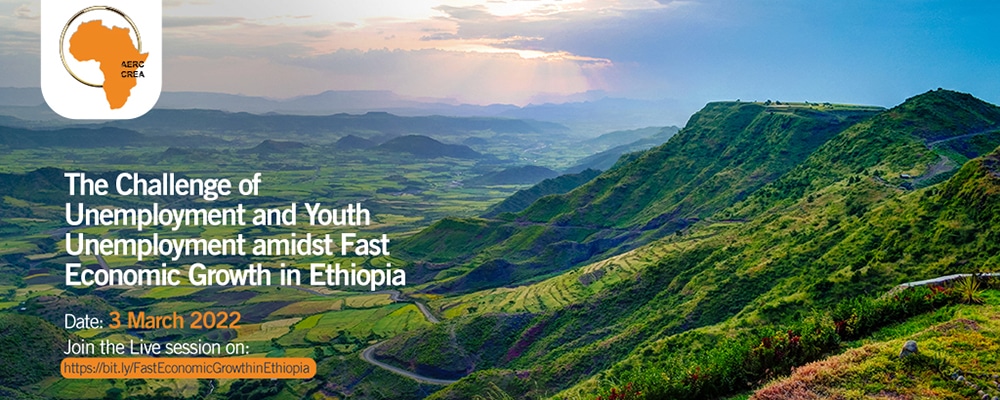 In 2021, the African Economic Research Consortium (AERC), the Economic Research Forum (ERF) and the Overseas Development Institute (ODI) embarked on a collaborative research project that seeks to identify the economic sectors with the greatest potential to increase youth employment. This collaborative research project, commissioned by the INCLUDE Platform, aims to strengthen the evidence base on youth employment, drawing on research that will be carried out to examine the growth sectors with the highest multipliers and potential to create employment opportunities.
This National Dissemination Workshop Organized by the African Economic Research Consortium (AERC) and the Horn Economic and Social Policy Institute (HESPI) will present the research study "The Challenge of Unemployment and Youth Unemployment amidst Fast Economic Growth in Ethiopia", authored by Prof. Alemayehu Geda.
You can follow the event in Live streaming on Facebook at this link.